The North Face Evolution TriClimate Jacket (Damen)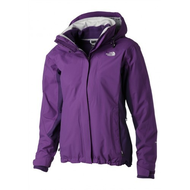 Auf yopi.de gelistet seit 02/2012
Die Evolution Triclimate Jacket ist eine hervorragende Doppeljacke aus dem Hause des Spezialisten The North Face.

Material: Nylon DRW.
Futter: Fleece Triclimate.
Größen: XS-XL.
Sie besitzen dieses Produkt?

Geben Sie eine kurze Bewertung ab oder verfassen Sie einen ausführlicheren Erfahrungsbericht!
The North Face Evolution TriClimate Jacket (Damen) im Preisvergleich: 15 Preise
.















The North Face Evolution TriClimate Jacket (Damen)
EAN
0648335046043, 0648335049846, 0648335049877, 0648335046074, 0648335049860, 0648335049914, 0648335046050, 0648335048696, 0648335046104, 0648335046135, 0648335049808, 0648335049150, 0648335046128, 0648335049822, 0648335049952, 0648335049815, 0648335046036, 0648335046067, 0648335046098, 0732075122317
The North Face Evolution TriClimate Jacket (Damen) im Vergleich
Hersteller The North Face

Weitere interessante Produkte